bridal parties & up-do's
Ready to tie the knot
Your walk down the aisle should start at AK Haircolor & Design. Imagine your wedding, a special day to celebrate with all of your friends and loved ones and creating new traditions. Leave the details to AK Haircolor & Design. Your experience will be exceptional. Let us transform your bridal ideas into reality. We provide fashion forward bridal hair styles for your perfect beginning. We specialize in making you breathtaking. Celebrate your wedding day in style; it is truly one of the most memorable days of your life. Schedule your personal time at AK Haircolor & Design. Let our friendly and highly trained staff ensure you and your loved ones look their absolute best on your special day. I enjoy working with each individual bride to enhance their natural beauty.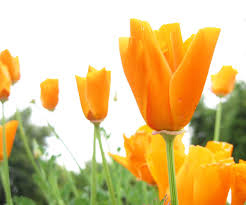 We look forward to doing hair for any or all of your bridal party. We offer a complimentary glass of bubbles and hors d'oeurvres as part of you and your bridal party's wonderful day. At AK Haircolor & Design we will help you choose and coordinate the services that best fit your individual needs. We use products that are Alcohol and Sulfate free, 100% vegan and UVA & UVB Protection. Check out our spacious backroom. It is set up with proper lighting which allows for clarity during makeup applications, checking your last minute details and assures your look to be the best. Our backroom is private and has a large beautiful mirror, sure to be pleasing to the eye. You can rest assure that our drive up awning will protect you from all of Mother Nature's elements.
We recommend reserving your bridal services 4-6 months in advance. Call us today to experience the best results you are expecting at AK Haircolor and Design 798 Main Road North Hampden Maine 207-992-9049.
Our bridal services are designed to be enjoyed at your leisure; following a timeline will allow for a -relaxing and wonderful experience with AK Haircolor & Design Salon as we help you prepare for your wedding day.
Suggested Timeline
Four to Six Weeks Prior
We recommend setting up a consultation and pretrial four to six weeks prior to your special day. You want to have a wedding to remember and making sure your salon needs are met well in advance will ensure your wedding day will be smooth and well orchestrated.
Two Weeks Prior
Two weeks prior is a great time to set up your appointment for all of your waxing services.
Your Special Day
The big day is here! It is now time to leave the work up to AK Haircolor and Design. You will be wearing a beautiful dress and all eyes will be on you. Why not make sure your hair is exactly the way you have dreamed it would be.
When you walk down the aisle the last thing you should worry about is your hair and that is why your walk should start at AK Haircolor and Design. Let us be the salon to help you start the most beautiful and important day that you will always remember. We offer complete bridal party services and group treatments for special occasions.
Do you have a prom, graduation or special event coming up? I would love to give you a personalized, upscale blow dry or updo to make you feel absolutely beautiful for the event. Let us help you look your best! Do you want your updo to pop? A touch of color or a few highlights can add that extreme extra sparkle you're looking for. So whether you are getting married, going to your prom or graduating from high school or college, remember us. Call us at AK Haircolor and Design to book an appointment.
WATCH OUR VIDEO TO SEE WHAT MAKES US DIFFERENT
Angie's professional expertise transformed my hair color from dull, dry, and brassy to bright, blonde, and beyond breathtaking, but it also it transformed my total confidence right from my first appointment! The atmosphere was classy and sophisticated, yet relaxing and peaceful! A perfect experience, and a perfect result!
-Bethany Noel Verrill
Angie's education in the field shines through each and every visit -- she is well versed in the science of color and hair care and happy to share her knowledge with her clients. Her professionalism in her work is always evident. She loves her work and it shows.
-Christine Lutz-Garrity
I have been trusting AK Haircolor & Design with my hair for the past seven years and every seven weeks. I am impressed again and again with how my hair is cared for. You will not find another salon that knows color and style like AK Haircolor & Design.
-Heather Lynn Bass
I have been a consistent client of A.K. Haircolor & Design for many years. I'm truly thankful that I was referred to this amazing salon and to the talented Angela Kirk and her experience in the art of coloring.
-Rebecca Blanchard
I have been a client of Angie's since before she opened AK Haircolor & Design. The best description of all my experiences with AK Haircolor & Design is "Professional and Personal care with an artistic flair."
-Kathleen Kazmierczak
I love going to AK Haircolor & Design. The environment is beautiful and very professional! They know hair and color and their outstanding training shows in what they can do with hair like mine that needs extra care! They make certain that I'm pleased and offer sound advice about hair products as well.
-Jan Kristo
I am so impressed by the talent of all the stylists at AK Haircolor & Design. I have been going to AK Haircolor for years and would not trade my stylist if I was paid. The atmosphere is great and all the stylists are extremely friendly. The wonderful thing about AK Haircolor is you are not treated as another number sitting in the chair but treated like the first client of the day happy to see me with a smile on their face. I love walking into a place and being greeted with a big smile it makes my day that much better. Not only is the experience great, but I have never had so many compliments on my hair cut or color since being with you. Thank you AK Haircolor & Design for all that you do for your clients - We appreciate you!
-Ginger Hegstrom
Our whole family loves AK Haircolor & Design! My two daughters and I were looking for a new salon, after our long-term hairdresser moved away and we were fortunate enough to find AK. The stylists at AK Haircolor love what they do, and are very attentive and detail-oriented; the atmosphere at AK is cheerful and upbeat (and the music is great!). Visiting AK Haircolor is like visiting a spa.....whether we're getting color, a perm, waxing, or cuts and styling.......we leave feeling pampered and happy!
-Mary Bilodeau
This salon's hair care knowledge has transformed my dull, thin and damaged hair into a beautiful and healthy look. I live about one hour away and refuse to go anywhere else. It's worth the drive!
-Rebecca Blanchard
I always know that when I leave AK Hair Salon my hair will be beautiful. Angie and her team are never inconsistent. They listen, and they understand hair. They understand my hair. I always leave the AK Hair Salon feeling beautiful.I get so many compliments on my hair. Angie and her team color and cut my hair so that it is somehow professional, classy, and sexy!
Angie loves her job. She loves hair. She loves to color it. She loves to cut it. She loves to understand what her customers want and how she can give that to each one of them. It is a total pleasure to go to AK Hair Salon. The ambiance at AK Hair Salon is wonderful. It's funky and fancy. Angie and her team treat their customers like royalty!
-Robin Barstow
I've benefited from Angie's expertise; I only wish I had found her sooner! The addition of Heather to the salon complements Angie's professionalism as she too has a wealth of experience and eye for great design.
-Christine Lutz-Garrity
I get compliments on my highlights all the time. My hair is healthy and very natural-looking because of her knowledge and experience. When I travel back and forth to Florida, I make sure to schedule my travel plans around my hair appointments.
-Heather Lynn Bass
My husband and I just moved to the Bangor area last summer from South Florida and I was looking for a competent hair stylist to be as good as the stylist I had in Florida. I found someone reputable who referred me to AK Haircolor & Design in Hamden. The owner, Angie, is very well known and is the only board certified hair colorist in the Bangor area. I made an appointment and have been so happy with the results! My cut and color works, my husband loves my hair and the environment is relaxing and pleasant. What a great discovery!
-Charlene Spolan
I receive many compliments on my hair, and am often asked who colors and styles it. I am happy to recommend AK Haircolor & Design because of the wonderful service, experience and expertise they provide to their customers!
-Sarah Quirk
I've been a client of AK Haircolor & Design for over 10 years and can't imagine anyone else doing my hair. Their expertise in coloring has made my dull hair color come to life. I get so many compliments on my hair and I'm so proud to say Angie is the best!
-Sandy Woodward
People ask me often where I get my hair done and I'm proud to say A.K. Haircolor & Design. Their professional mannerism and trendy salon is perfect for everyone!
-Rebecca Blanchard
I was referred to AK Haircolor & Design just after I relocated to Maine. I've always been very picky about who touches my hair and was looking for "the best" in the area. Well, lucky me... I found her! This salon does great hair, but they are friendly and warm. I recommend AK Haircolor & Design to anyone who's looking to have the best looking hair in Bangor.
-Sarah Stein
1 year ago I came here from the DC area. I brought with me a certain level of expectation for my stylist. Before finding Angie, I visited 3 other salons in the Bangor area, all of whom disappointed me with their undelivered promises, lack of professionalism and unwillingness to listen. Upon my first visit with Angie, listened as I explained that I knew my hair was blond, but my DC stylists had always told me I had "a lot of red" in my color. Angie explained that my combination of blond hair and green eyes make a genetic combination that if not treated properly result in that horrible brassy look. Angie covered my incoming gray, gave me the cool blond I yearned for and brought out my natural curls. I wouldn't even consider going to anyone else. This fall, I decided that I trusted Angie so much that for the first time in my 56 years, I really did go all red and had Angie give me copper locks along with a short pixie doo. It looks more natural on me than my natural blond! I love this woman.
-Kathy Williams
"Angie is very welcoming and professional; she exudes confidence in her ability to transform your haircolor and cut, while allowing you the opportunity to relax during your salon visit. It's a drive for me, but I can't imagine going anywhere else !!!"
-Rose Davis
I have been going to AK Haircolor & Design for many years for my hair coloring and cuts. She is fabulous! When it is my hair appointment, I know it is my time to relax and put all trust in Angie to get the color and cut perfect. Have no worries! That is important to me.
-Rhonda Huff
I truly look forward to visiting Angie's salon! She is a wonderful stylist who offers personalized service in a clean, professional and relaxing environment. Her warm demeanor combined with her extensive knowledge makes for a wonderful experience. I would recommend AK Haircolor & Design to anyone looking for great service in a lovely salon!
-Mary Dyer
If you are looking for a stylist who will work with you to help you look and feel your best, Angie is the person to see. I am frequently stopped by women in the community who tell me how beautiful my hair is, and they all want to know who cuts and styles it – a sure sign of Angie's talent and skill with helping people feel good about their hair. . . Even though my hair is VERY straight, has now gone silver, and tends to be difficult to manage, Angie keeps my hair looking great and works with me to make sure I know what to do to keep it looking good in between appointments. I always look forward to seeing Angie, and encourage you to go in and find out for yourself what she can do to help you look your best.
-Ginger Ward-Green